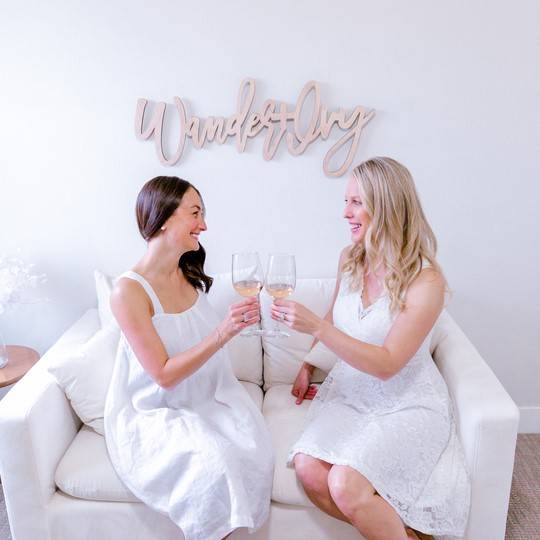 Hosted by Level II Sommeliers
CEO Dana Spaulding • COO + CMO Amanda Gunville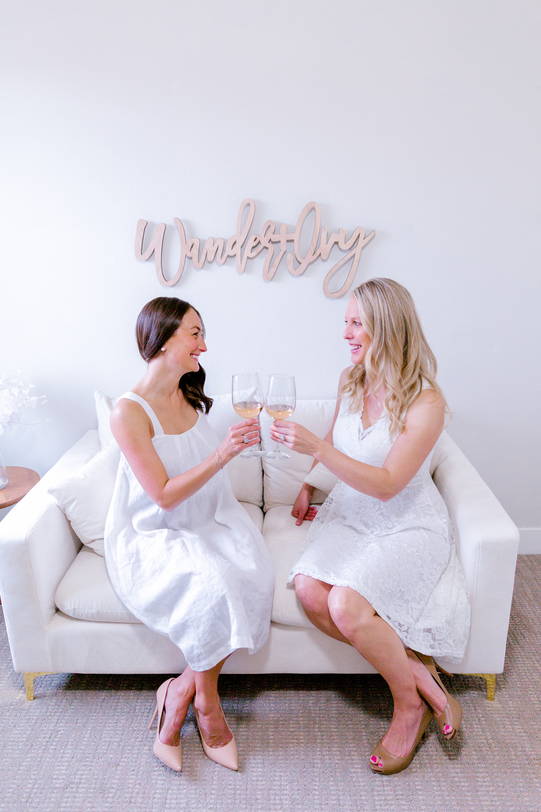 Dana Spaulding, Founder + CEO
In April 2017, Dana Spaulding, certified level II sommelier, founded Wander + Ivy after her husband asked her one evening "Are you really going to waste another bottle of wine?" She was frustrated because, yes, she wanted to enjoy a nice glass of wine after a long day; but yes, she hated to admit, he was right. She would likely waste the bottle by not finishing it.
Dana loves wine. Her husband loves whiskey. So, they often found themselves wasting bottles, because hey there is a time and place to have a full bottle of wine to yourself, but for Dana it wasn't a weeknight! She sought out single-serve options, but found low-quality wine in cheap packaging and no organic options. Cue the sparks!
As our Founder + CEO, Dana has led Wander + Ivy through tremendous growth over the past 5 years, while also growing her (adorable!) family. She currently lives in Denver Highlands with her husband, Gus, children, Maelyn and JB, and boxer, Tedy. In her spare time, Dana enjoys yoga, running, skiing, cooking, and traveling with her family.
Amanda Gunville, COO + CMO
Amanda is a seasoned entrepreneur, a certified level II sommelier, and a self-professed foodie! Over the past 10 years, Amanda has started and run several businesses including Prime Athletes (sports management and marketing), Prime Experiences (event management), and Impact Beverage (beverage manufacturing).
When Amanda was presented with the opportunity to invest in Wander + Ivy, she was very excited about the company. She and her family not only invested in the company, but she also joined as our COO + CMO. The opportunity to take all her previous experience and couple it with her passion has been a dream come true! Amanda currently lives in Parker, Colorado with her husband, Jeff, and their daughter, Jules. In her spare time, Amanda enjoys golf, warm weather, and spending time with her family.